Our professional staff offers the highest quality of experienced care and therapy. Certified, licensed and committed to continued training and expertise, we provide treatment for a wide variety of orthopedic, neurological, and myofascial diagnosis.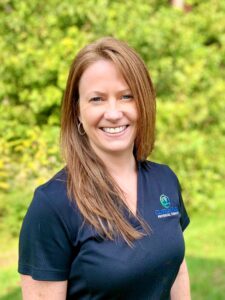 Kristine Wanmer, P.T. Owner and Therapist
Kristine Wanmer, P.T. is a native of the area growing up in Burnt Hills and graduating from Quinnipiac College, Summa Cum Laude. She was the senior therapist and assistant manager working next to Mike Wood's side at CPPT for over 13 years prior to taking over the practice in 2011. Over the years she has continued to feed her drive to alleviate her patient's symptoms by becoming specialized in McKenzie Method, Mulligan's Mobilizations, McConnell and Mulligan Taping techniques, Complex Shoulder Training by Wilks, Vestibular Rehabilitation, MET, SFMA (Selective Functional Movement Assessment) and Advanced SFMA certified, and a certified MELT instructor (Myofascial Energenic Lengthening Technique).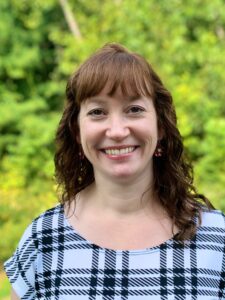 Shelley Olsted, Physical Therapist
Shelley Olsted, P.T. graduated from Russell Sage College in Troy, NY in 1996. She worked in Kansas City, KS and MO focusing on orthopedic injuries until moving back to NY in 2004. Shelley joined he Clifton Park PT team in 2005 and has added her specialization in myofascial techniques, Muscle Energy Techniques and Trigger Point Release to the practice. She is also trained in Vestibular Therapy, and McKenzie Method. When not working Shelley is busy taking care of her two sons.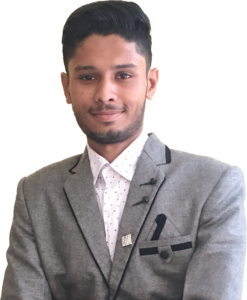 Jaydip Goswami-SD Physical Therapist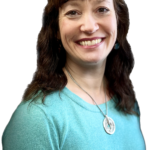 Jay received his bachelors degree from The Maharaji Sayajiraao University of Baroda, India.  This school is accredited by the NAAC with an "A" grade.  He earned his masters in Exercise Science and Kinesiology from the University of North Texas, with sports psychology as his major.  He has 2 years of experience in pain management and has worked with Cold Therapy. He also worked with a spine specialist chiropractor and likes to use hand mobilization techniques to improve joint mobility.  He loves to spend time with his family.  He loves hiking and being with nature.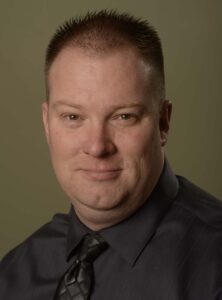 Dan Wanmer Business Manager
Daniel  joined our practice and we are excited to have him as part of our team. Dan adds a pleasant presence to our  office helping our staff with all their needs. He works behind the scene to make sure to office runs smoothly and our patients get the care and satisfaction they deserve from when they walk in the door to the day they leave.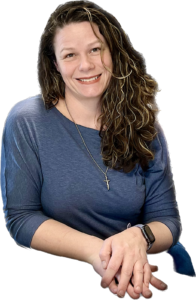 Lead Receptionist- Christa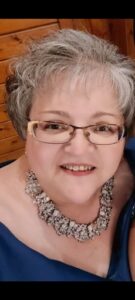 I had a THR, anterior approach in October. The surgery was extremely successful, but I of course had the normal healing process to go through. When I started at Clifton Park PT I was extremely guarded with range of motion and had significant postural issues. Kristy provided me with an individualized program aimed at decreasing stiffness, increasing range of motion and strength. I am AMAZED at how far I progressed in the past 6 weeks. I attribute my success to her expert direction. The reassurance and teaching she provided throughout was exceptional. I am back to full function and am confident in my continued great prognosis. I wouldn't go anywhere else but Clifton Park PT for therapy! Mary Beth M.
Upon arriving to Clifton Park Physical Therapy I had spent 5 weeks with my left arm in a sling. My doctor verbalized I had 3 different techniques/surgeries to my left shoulder. With the excellent and patient staff we worked together to achieve amazing results, working on flexibility, strength training and proper body mechanics. I have been blessed with the ability to return to work and my quality of life has improved. A special thanks to the compassionate staff at Clifton Park Physical Therapy for all you have done. Daniel
In June of 2013 I tore my bicep tendon and subsequently had surgery to repair it. This was a new experience for me and one that frightened me and caused me to wonder if things would ever be normal again. I am a career firefighter and I depend on my body in order to do my job. After an agonizing summer in a cast I was told to start physical therapy. I work with Kristine Wanmer's husband, Dan, so I chose Clifton Park Physical Therapy. My first visit I was in a lot of pain, had limited mobility and function of my right arm. It was like my arm was frozen in place. I certainly had a sense of uneasiness. Kristine personally attended to me and started with evaluating me, massage, a few exercises and heat/cold therapy. Kenneth