Here at CPPT, we have a Gym Maintenance program which they can sign up for monthly. Patients that have been discharged who may not be ready to return to their own gym, who may need some assistance or continued guidance with their program, or those who aren't ready to leave the inviting and energetic atmosphere at CPPT.  Call our office for current monthly membership cost.
Preventative care services and promotion of healthy lifestyles are central to Clifton Park Physical Therapy. For this reason we provide a gym maintenance program to our patients.  Our knowledgable therapists are frequently asked to speak at conferences and health fairs throughout the community.
Individualized 45 Minute Melt Sessions
MELT Method® is a program that was designed for self-treatment for people who are in chronic pain. When you are in extreme pain your stability and balance decline drastically. By learning how to MELT Method®you can learn how to decrease the stress on your body so that it doesn't add up and cause symptoms. MELT Method®was developed by therapist, Sue Hitzmann to restore your body's efficiency and to live a happy normal life.
Owner,  Kristine Wanmer,  a Certified Melt Method instructor  will  provide you an opportunity to attend a  45 minute one on one session.  You will learn how to reconnect, rehydrate, rebalance, and release the joints in your hands, feet, neck, ribs, and back. You will experience how easy it is to create change in your entire body regarding misalignment, chronic pain, postural dysfunction; even the negative effects associated with aging. If you are like most people, you are suffering with pain on a daily basis. You can learn how to address that pain simply and effectively.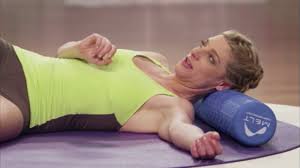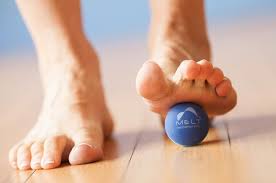 Learn how the connective tissue in your body affects you when it becomes dehydrated and inefficient. Learn how to restore this essential system in your body for vibrant health and pain-free movement. It's easy! It's fun!
The cost for the initial session is $75 and $50 for any follow up sessions.  These sessions are not covered by insurance, but you will soon learn how to reduce the effects of aging and enjoy a better quality of life.  All the Melt Method® equipment is available for purchase here at CPPT.
TPI M2 certifies Kristine M. Wanmer, PT to address these issues with her clients through her LLC Balance Point Peak Performance.  The Titliest Performance Institute (TPI) developed a program to train Golf Professionals, Personal Trainers, Physical Therapists, Chiropractors and Medical Practitioners to understand the correlation between a golfer's physical limitations and their swing flaws. 
Golfers often seek to improve their game by buying new equipment, playing more golf, or taking lessons.  Although these are some possible solutions, there are many times our golf game is not a reflection of our skill as a golfer or the equipment we use.  It is actually a reflection of our body's physical limitations.